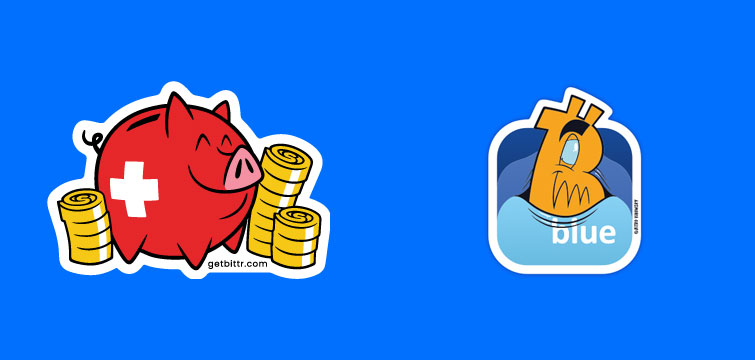 Jun / 2
How do I set up BlueWallet and buy bitcoin?
Ruben Waterman
Tutorials
June 2, 2022
One of the quickest ways to join the bitcoin community and be able to receive and send bitcoin is by setting up a hot wallet and using the services of bittr. This blog post will help you to achieve both!
Please note that once you own a considerable amount of bitcoin, we highly recommend switching to a cold or hardware wallet. If you don't know how to set this up: don't worry! Invest in your security with a Trezor or Bitbox hardware wallet. For the Trezor hardware wallet, we have a step-by-step guide available.
Because it will be an essential step towards your financial freedom, we highly recommend you do the setup in a quiet and private place. It should not take you longer than 12 minutes.
How do I set up BlueWallet on iOS/Android?
Ready to enter the road to financial sovereignty? The first step is downloading the BlueWallet app from your preferred application store (App Store / Google Play).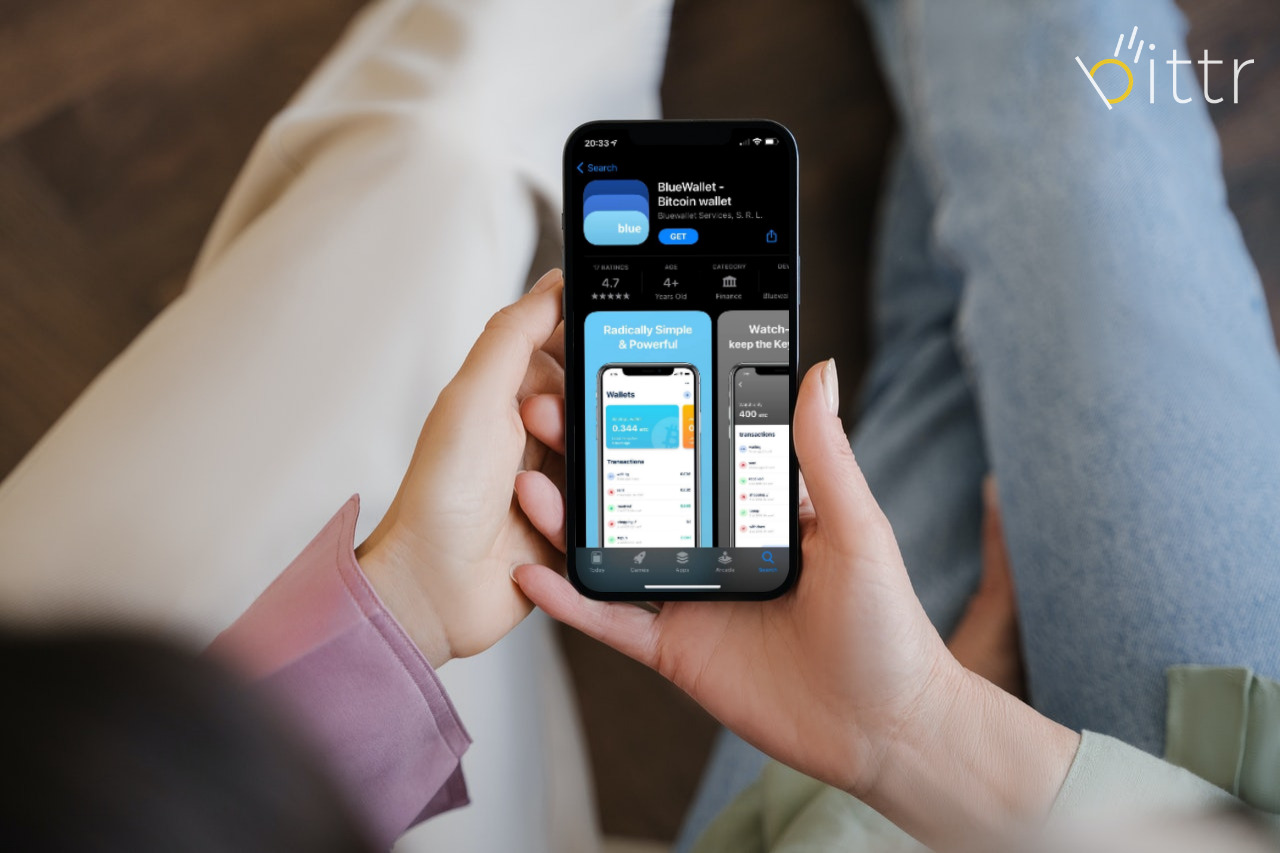 Once you've downloaded the app, you will be shown the first screen of the BlueWallet. Since you don't have a wallet, click on "Add a wallet" to start stacking your hard-earned sats.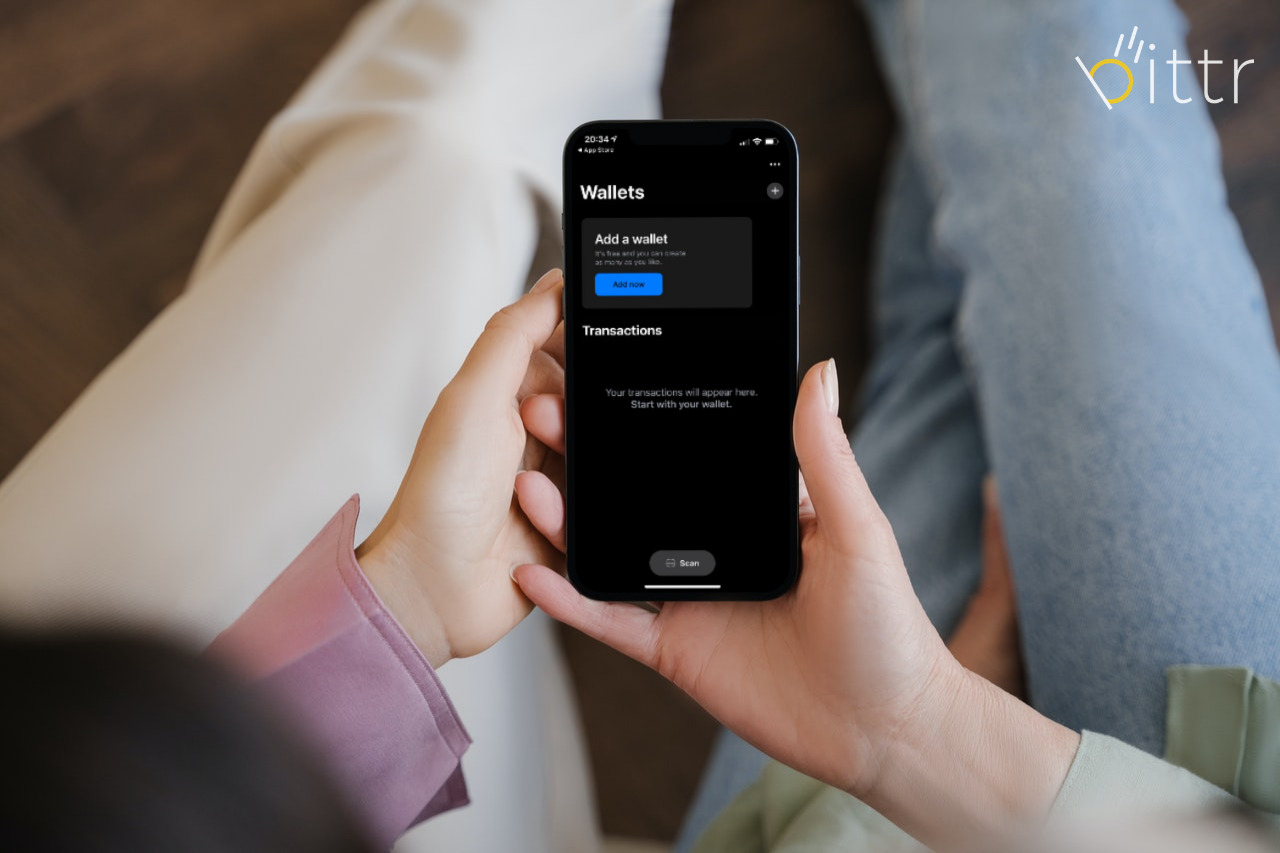 Choose a name for your first wallet (or leave the default value), and select "Bitcoin" as the wallet type. Click "Create" to continue your exciting path further down the bitcoin rabbit hole.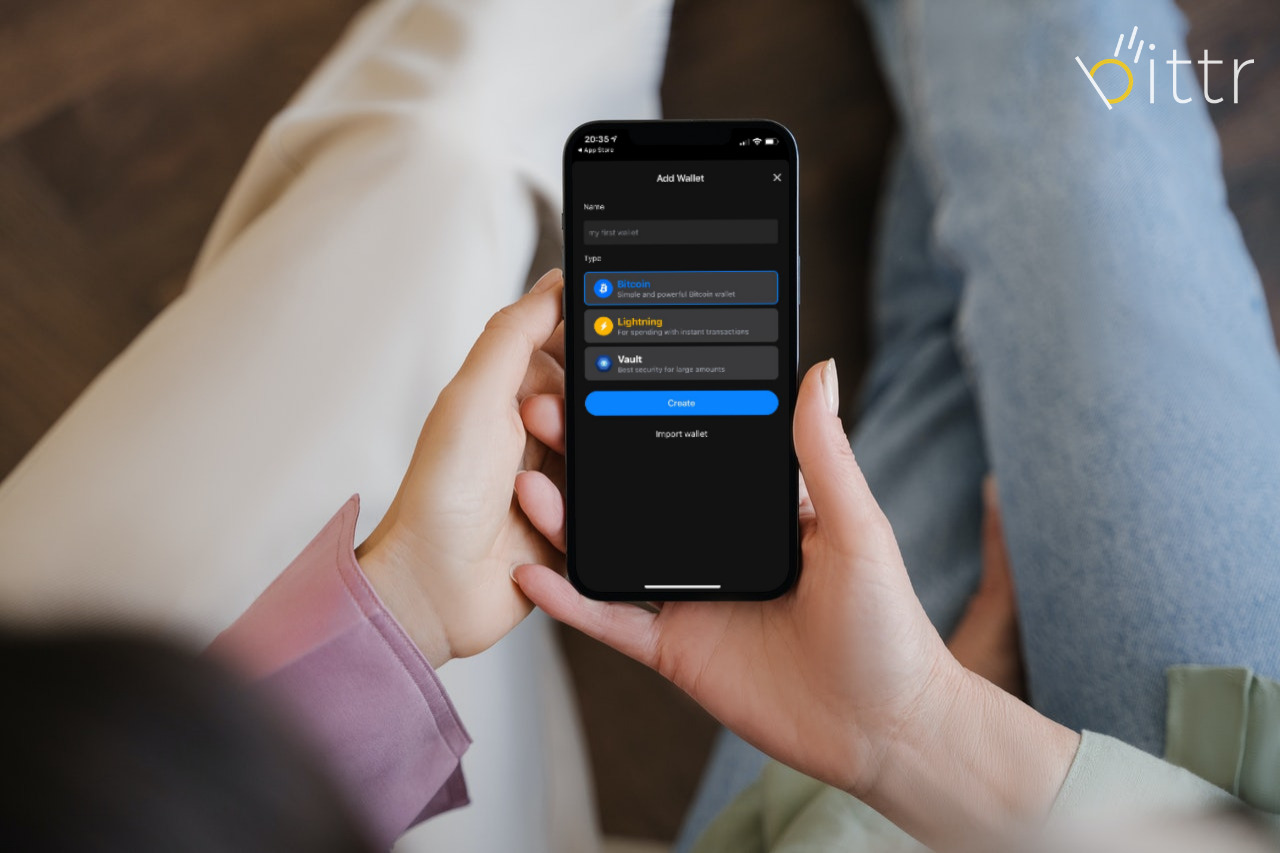 The next step is crucial, so we advise you to take it seriously. It is vital to back up your wallet correctly. Wait? I need to back up my money?! Yes, contrary to the traditional financial system, where a bank is in charge of safekeeping your money, you are responsible for your own money in bitcoin. Bitcoin works with a universal 12 or 24-word backup phrase, by which you can restore your bitcoin wallet. For example, when you lose your phone, you don't want your bitcoin to be lost forever and you will need these 12 (or 24) words to restore the wallet.
Write down the 12 words BlueWallet shows you on a piece of paper and select "OK, I wrote it down". Do not keep a digital copy of these 12 words on your computer. Anyone with access to these 12 words can access your bitcoin! It is therefore much safer to keep these offline on paper and preferably in a safe.
Congratulations! You just set up your first bitcoin wallet and are ready to send and receive bitcoin! After you open your bitcoin wallet by selecting it, you will be shown different options such as "Buy bitcoin", "Receive", or "Send".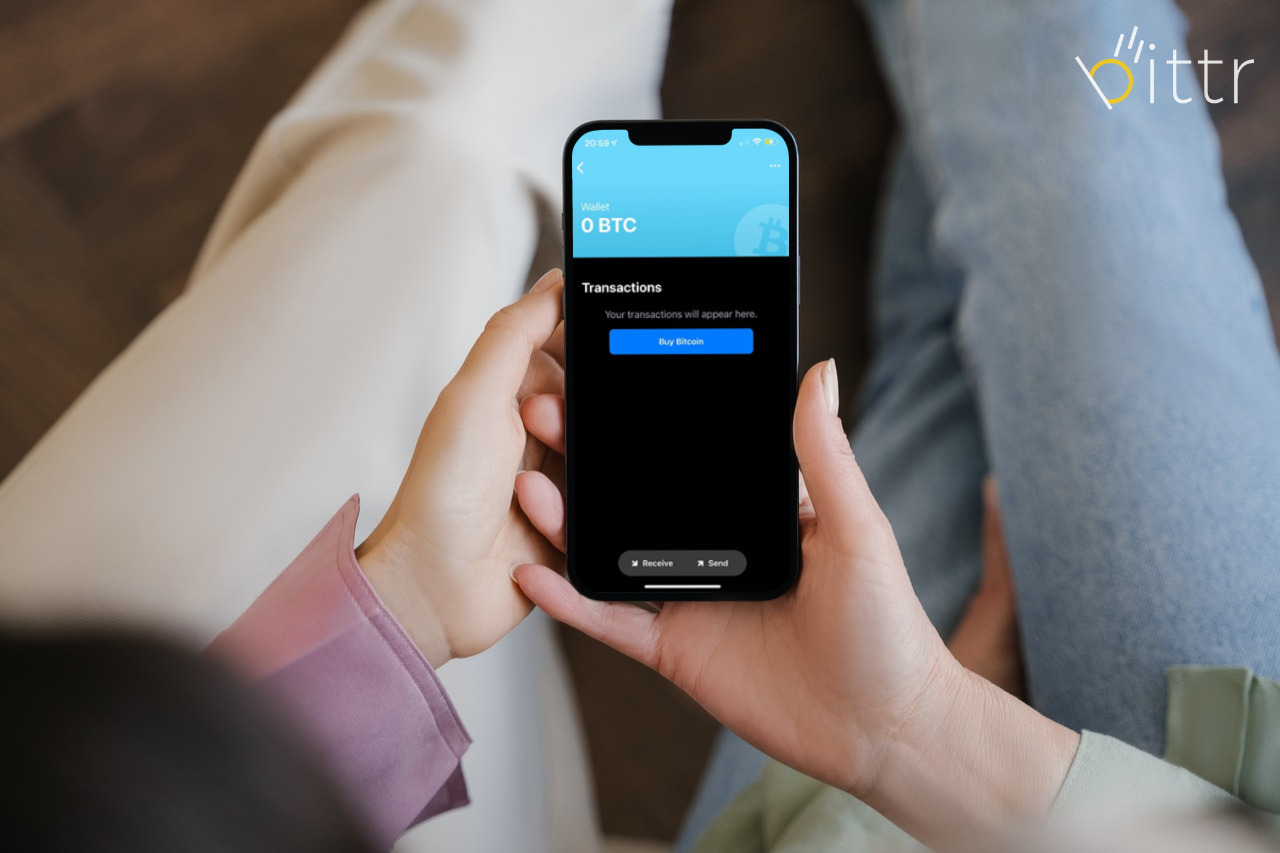 How do I buy bitcoin, using BlueWallet?
If you want to buy bitcoin, the sweetest way to do it is with bittr. Visit https://getbittr.com/buy-bitcoin and follow the four simple steps. We'd like to inform you once we've bought your satoshis so please enter your email address and click "send verification email".
Afterwards, we would kindly ask you to verify your email address by opening the email from our support team and clicking the big green button.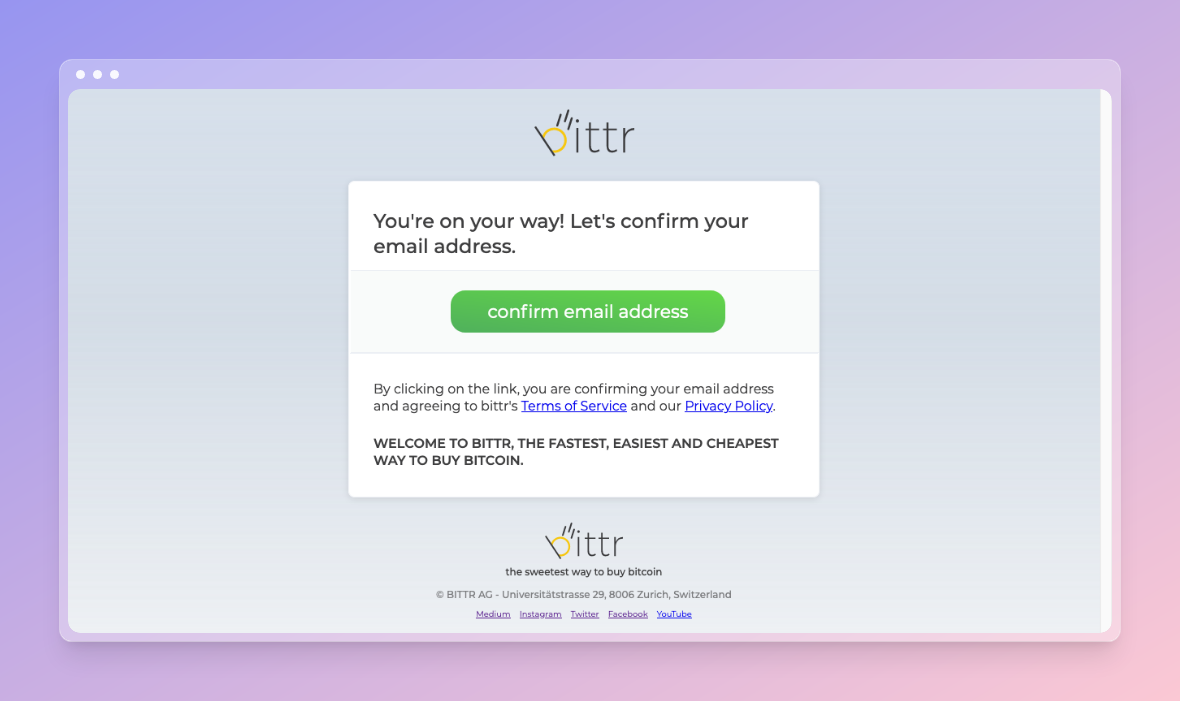 As bittr has multiple bank accounts, we'd like to know your IBAN and how much bitcoin you plan to buy so we can show you the most relevant banking details.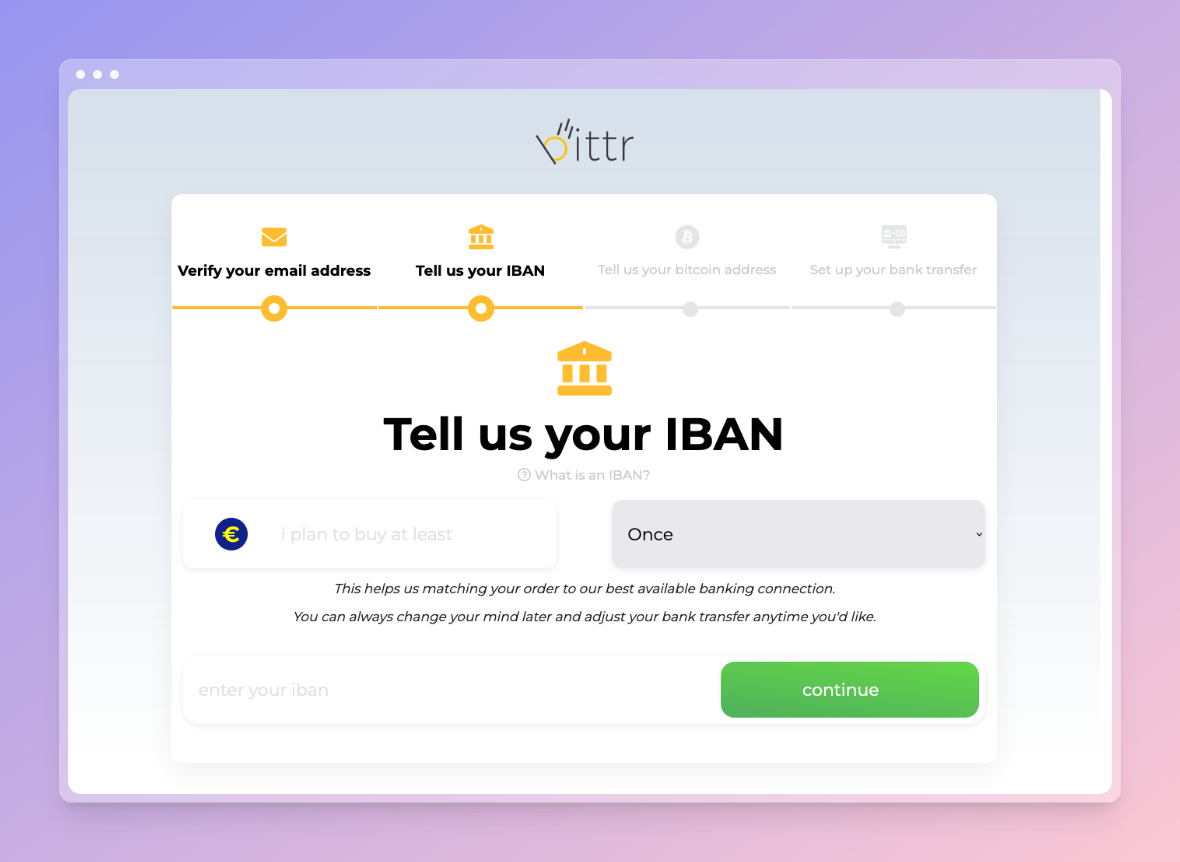 On the next step, you can click the "BlueWallet" logo as that's your wallet.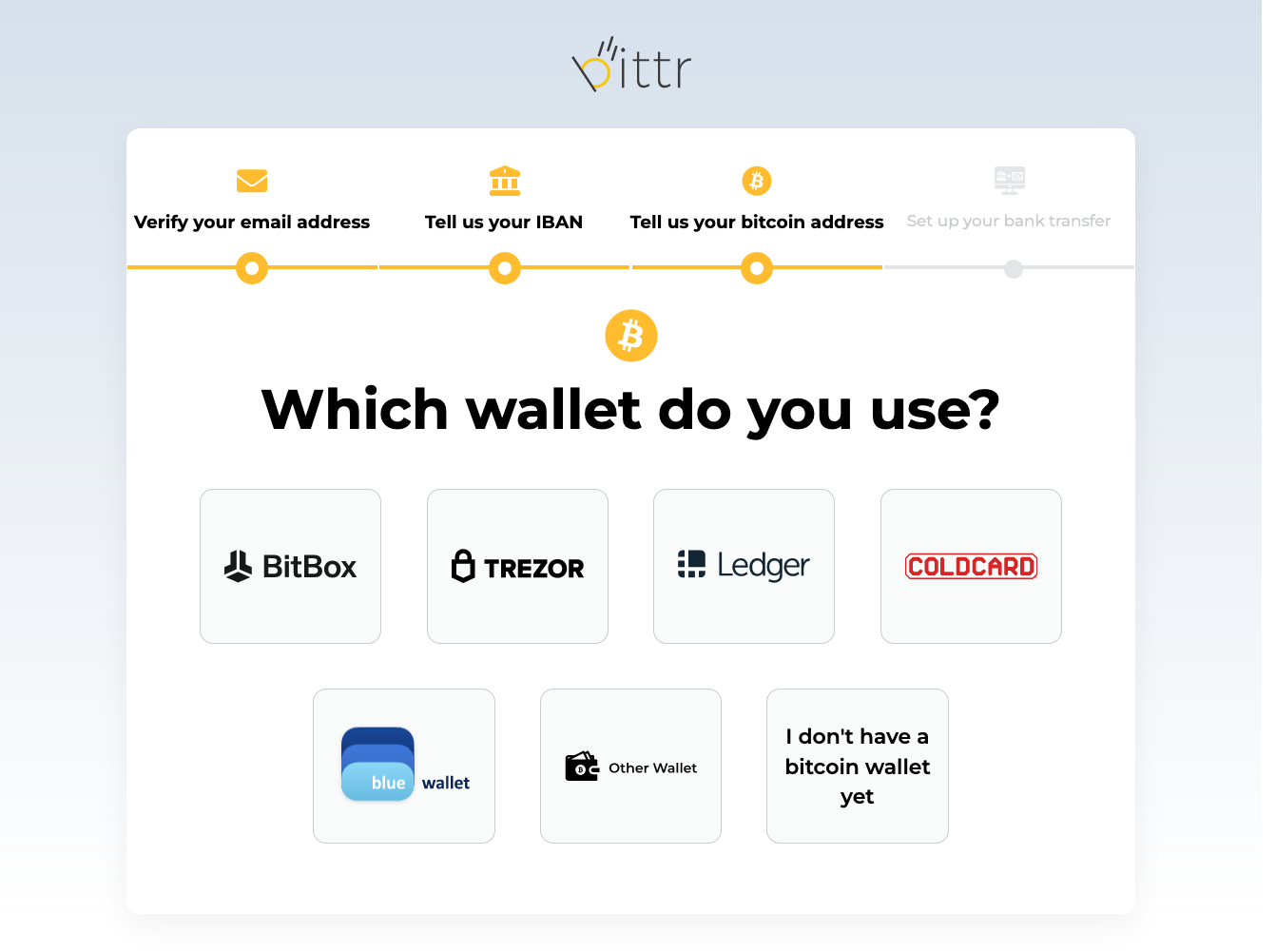 Open BlueWallet and click "Receive".
Copy the bitcoin address into your clipboard (or transmit it some other way from your phone to your computer).
Paste the bitcoin address from BlueWallet on the bittr website and click "next".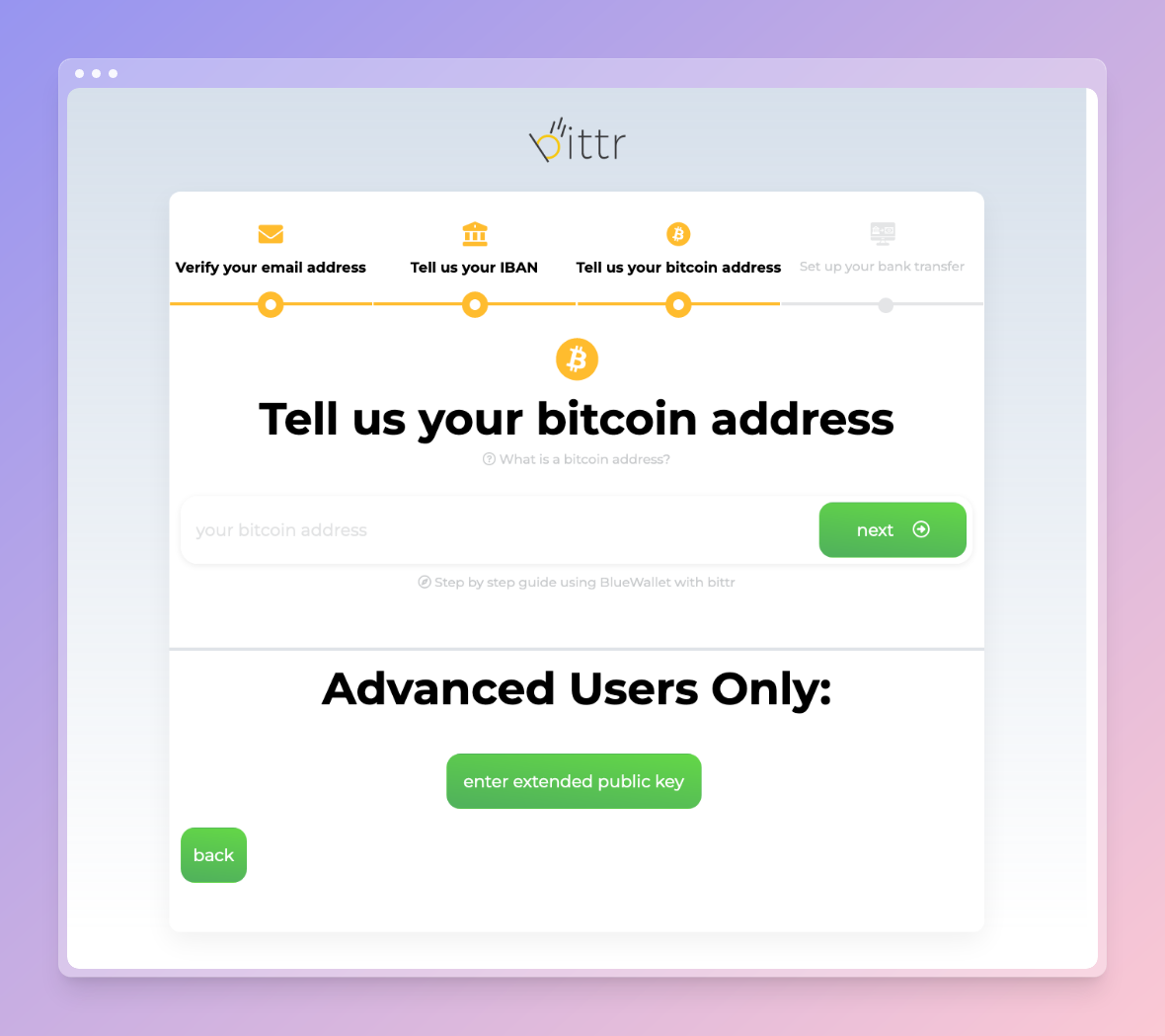 In BlueWallet, click the three little dots on the top right corner.
Scroll down to "Sign/verify message" and click the button.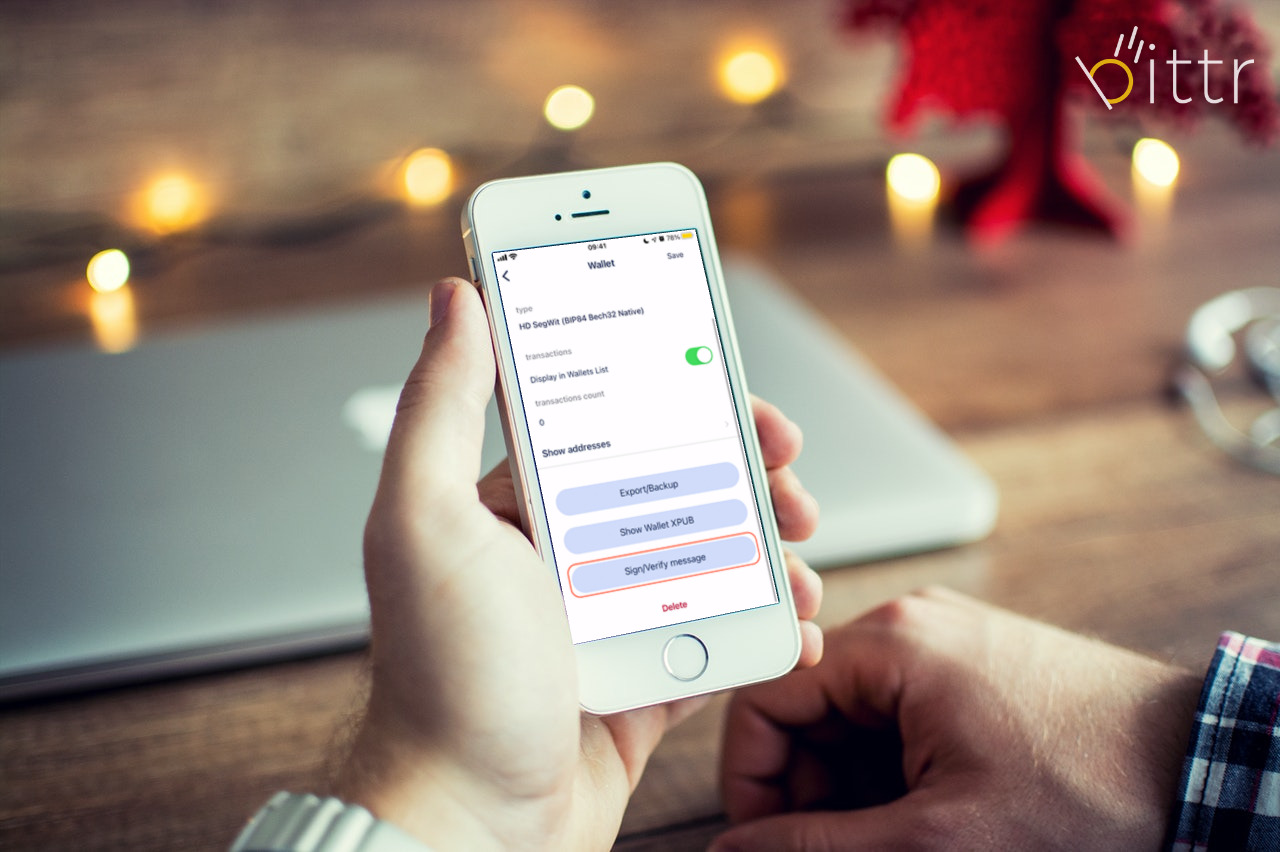 As part of Swiss regulations, bittr requires you to verify your address by signing a message to prove that you own the provided address. Copy the message we show on the bittr website into your clipboard.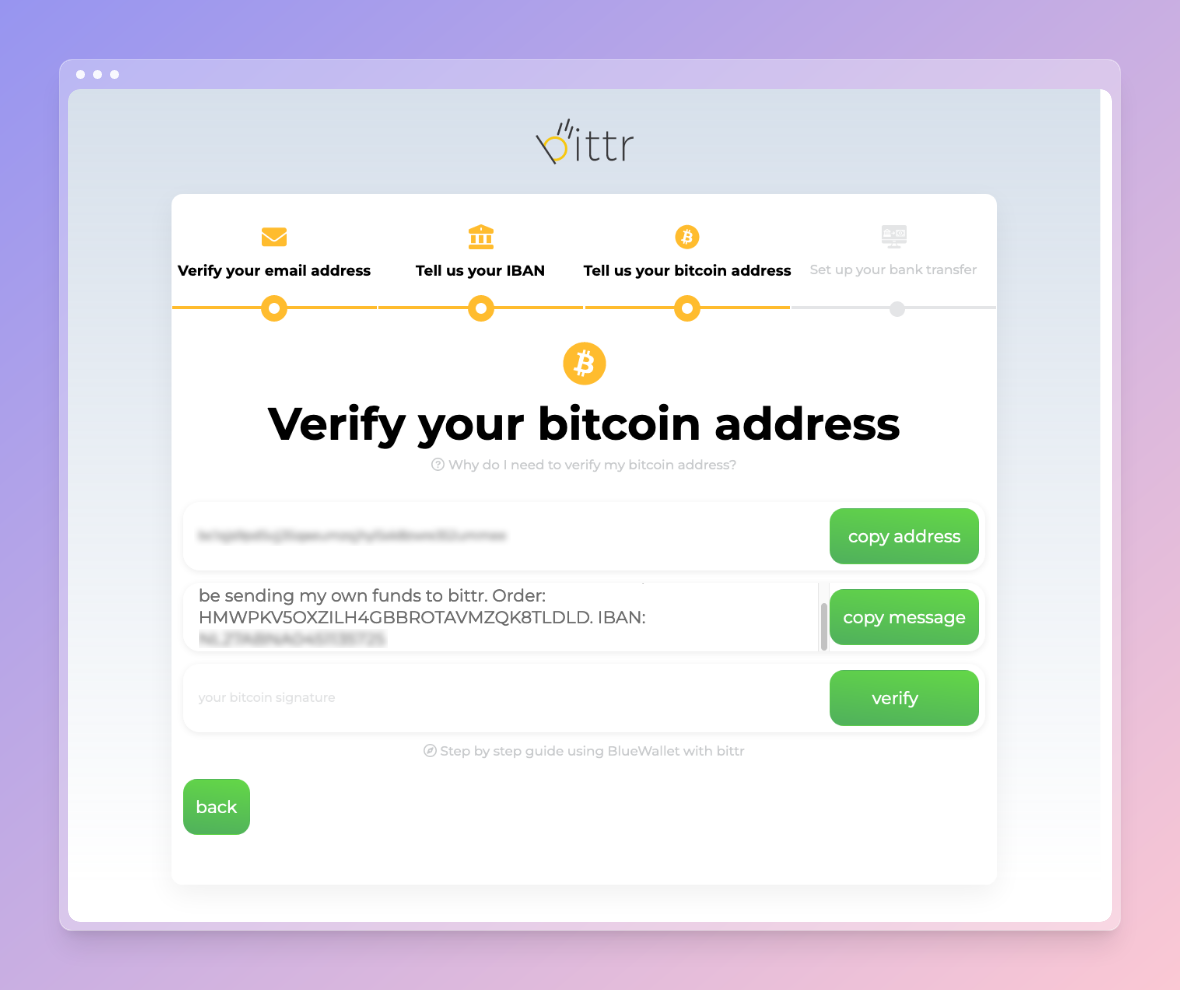 In BlueWallet, verify whether the bitcoin address (top field) is the same as on the bittr website (if it's not, put the bitcoin shown on the bittr website in this field). Then paste the bittr message ("I confirm I'm the sole owner of the bitcoin address...") into the bottom field and click "Sign".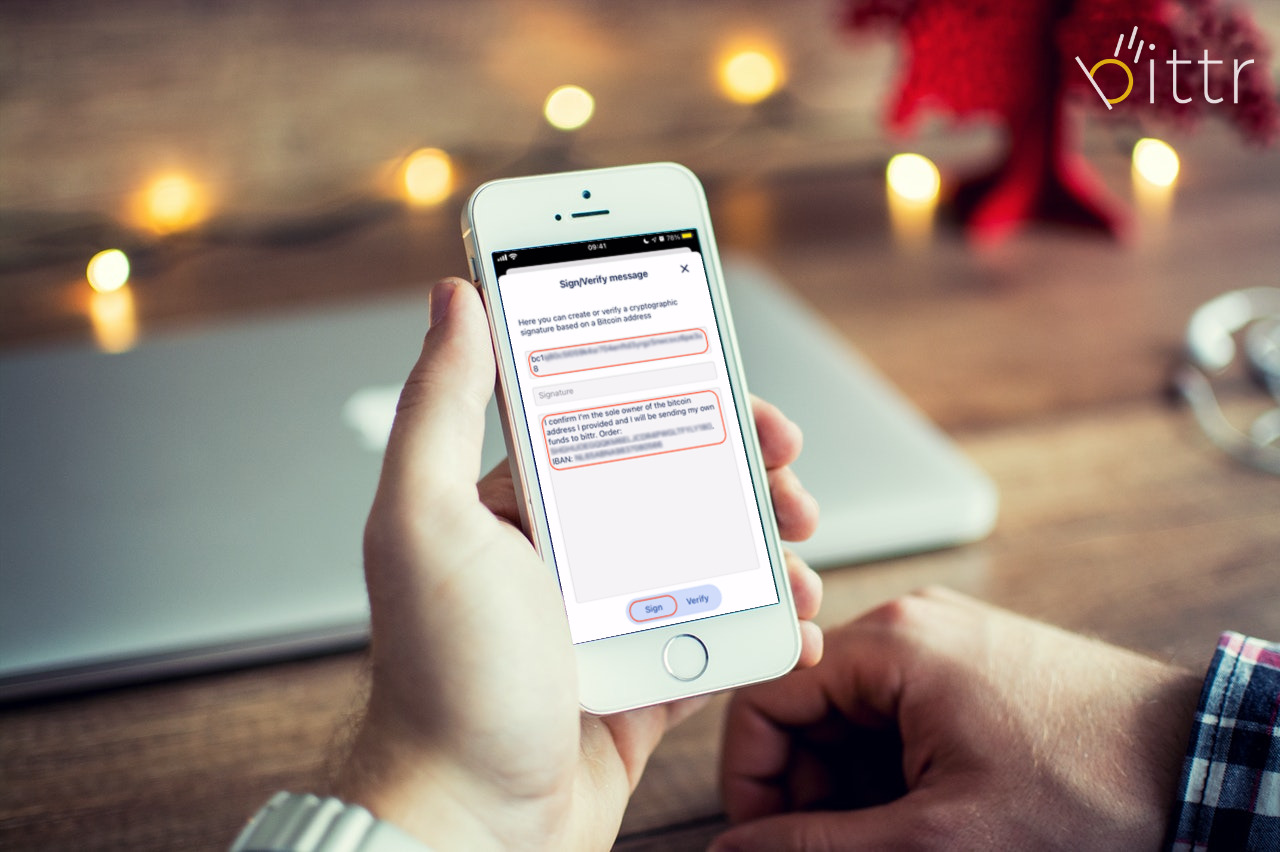 BlueWallet will generate a signature which proves that you own the address. Copy the signature, paste it on the bittr website and click "Verify".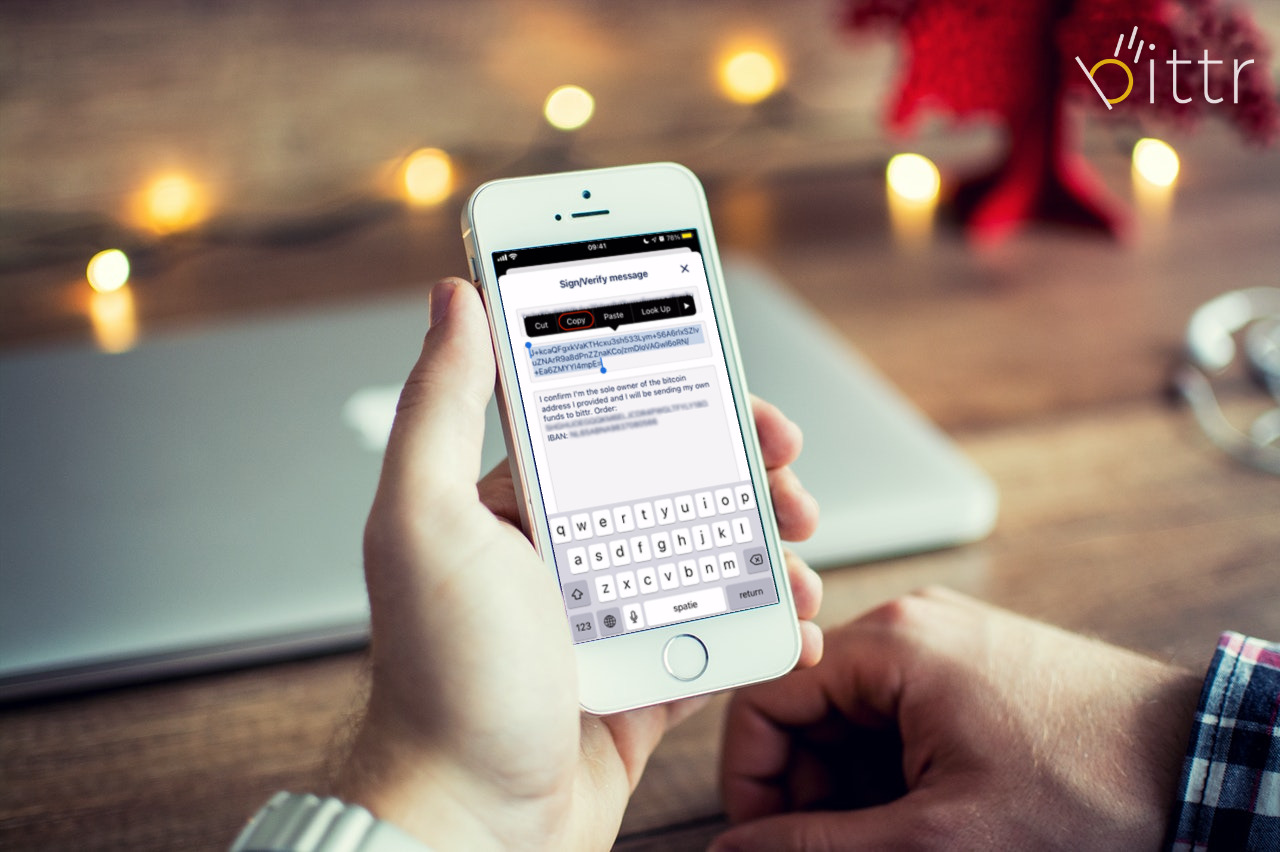 You are now ready to buy bitcoin! Congratulations for making it this far 🤩. The only thing left to do is set up a (recurring) SEPA bank transfer. Check out this blog post if you happen to get stuck somewhere in the process of setting up your bank transfer.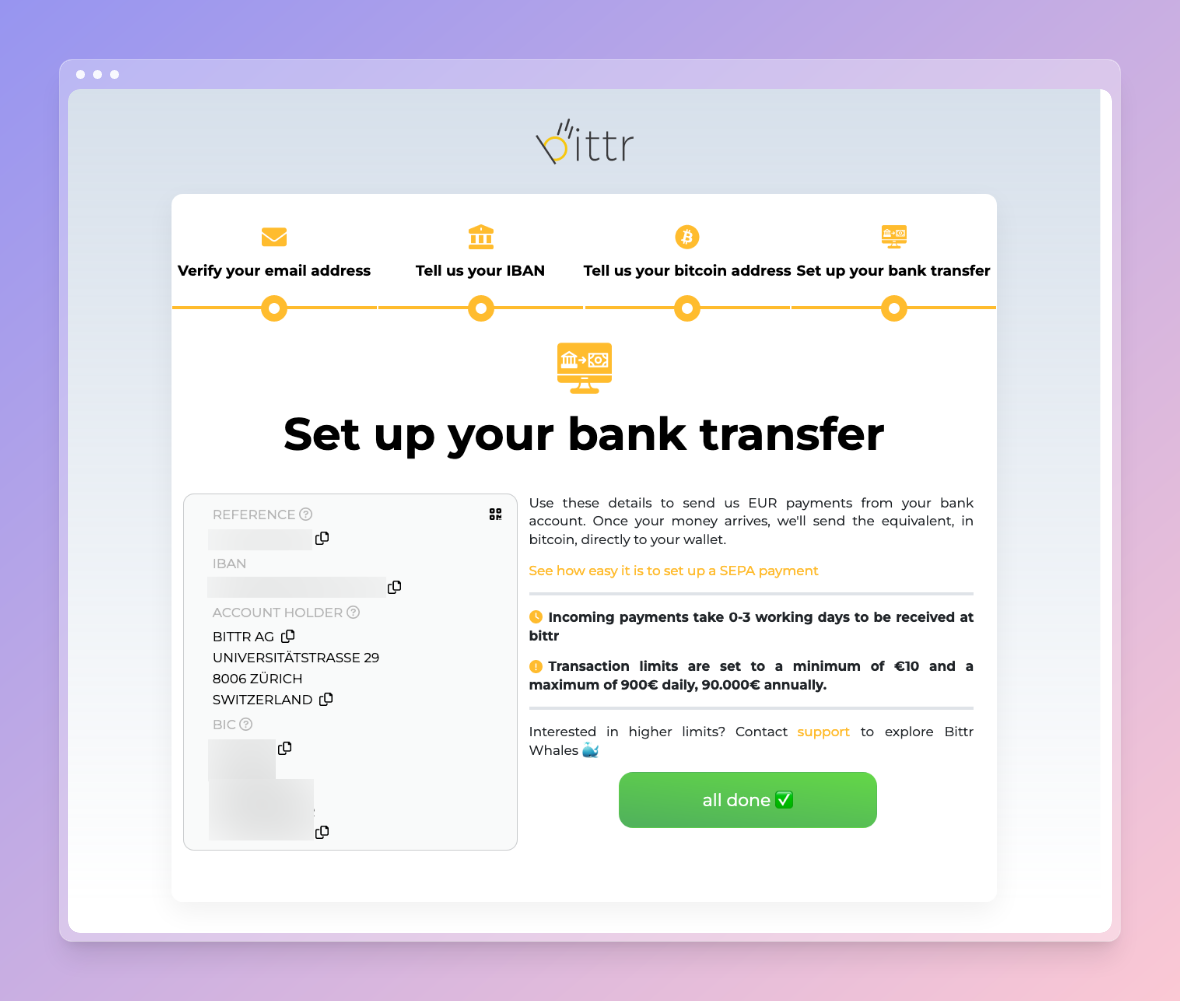 That's it! As soon as the money arrives into our bank account, we will buy your bitcoin, send the bitcoin directly to your own (hardware) wallet and email you the transaction details (including the exchange rate at the time of conversion).
Do you have any questions? Reach out to us at hello@getbittr.com!