Bittr available through the Trezor hardware wallet interface, giving a seamless experience to Trezor customers
Using a Trezor hardware wallet in combination with Bittr is easier than ever!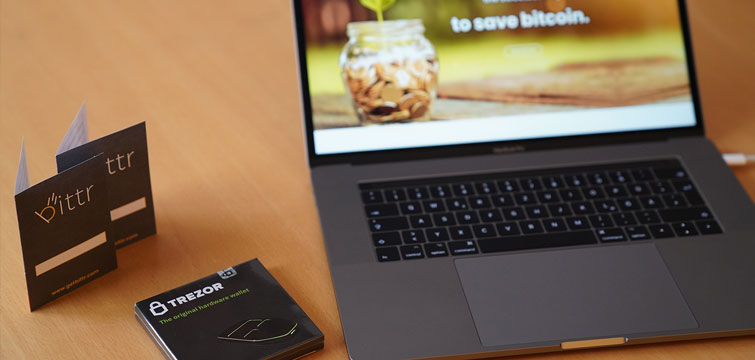 After two months of preparation, Bittr is excited to announce Trezor users can now start stacking sats straight from within their own wallet. Trezor has added support for Bittr in their exchange overview, while Bittr has implemented the Trezor Connect API so that customers no longer have to copy and paste addresses. Instead, the first unused address can simply be loaded with the click of a button on Bittr's website.
"As we believe Trezor hardware wallets are one of the safest ways out in the bitcoin ecosystem to store your private keys securely, we wanted to make it as easy as possible to use a Trezor on Bittr", said Ruben Waterman, Bittr's Founder and CEO. "The Bittr and Trezor developer teams have worked closely together during the past few weeks to provide the most seamless user experience for Trezor users to stack sats with Bittr"!
Bittr enables its customers to buy bitcoin on a recurring basis (dollar-cost-average), directly into their own wallet, making it the first non-custodial bitcoin savings service in Europe. As Bittr delivers its services in a non-custodial fashion, we cannot store customers' funds and our users have to have their own wallet. Bittr may not be as user friendly as other custodial solutions but through this partnership we hope to make the extra work of setting up a Trezor hardware wallet and stack sats with it, just a little easier!
Bittr is available today for all Trezor customers throughout the European Economic Area (EEA).
Press contact: press@getbittr.com